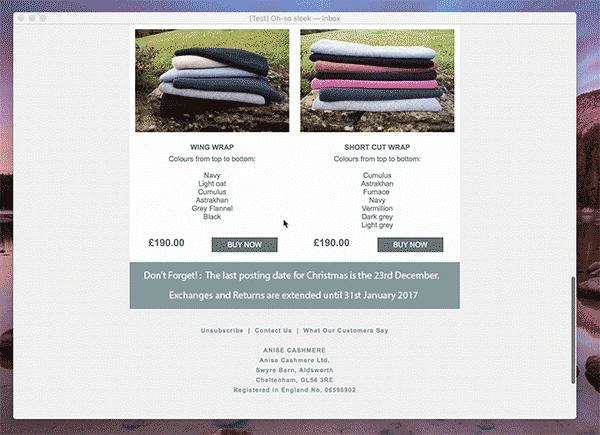 Clean & Stylish Email Template
Making large chunks of text look good and manageable is far from easy at the best of times, let alone in an email where the attention span is minute.
This design makes a mass of text (332 words to be precise) look pretty. For an email, that's a lot of text!
Combine the clean design with a mobile version that looks equally pristine and you have a recipe for a solid email campaign.
The call to actions stand out perfectly, but not so much that they'll scare your customers off for being so sales-ey.