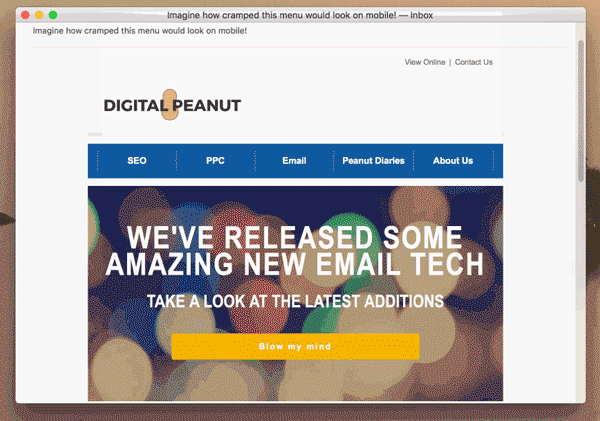 Email Template with Drop Down Menu
The days of blocky, dull and lifeless emails are over. Well, almost. Outlook and Yahoo still cause email problems, but that's a story for another time.
This email features a neat menu on desktop, or a smart, smooth drop down menu on mobile. As it's mostly desktop clients that can't handle fancy email technology, this menu works great on all devices.
The colours, number of menu items, even the little 'x' or '=' icon can be changed to what ever you please.
Combine this beautifully animated menu with your existing email template, or modernise your template with some of our other smart email designs, and you're well on your way to being a cutting-edge company once again.