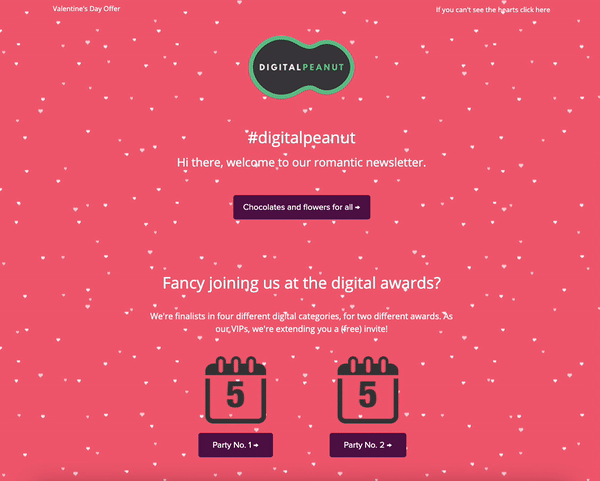 Email Template With Falling Love Hearts
If you're in the mood for some romance, or think your audience may be, this is just the thing for you.
The email has a solid background colour (which we can change to any colour you like) and some beautiful hearts that fall from the top of the email all the way down to the bottom.
The gif above/left is looped, so you may see the hearts jump, however the real email is completely seamless and the hearts fall perfectly…forever.
A handful of email platforms don't support this wizardry, for example some older versions of Outlook, but the template displays them a message to ask them to view the email online so they can feel the love too.
Purchase this template
Have this template delivered to your inbox by the end of the next working day after purchase.
Please note a small number of email platforms will not display the snow animation, due to limitations with those platforms. The rest of the email will still render correctly.
£89.00